You may have noticed: the room in a private home is a new fashion phenomenon. It's a new alternative to the means of housing when you only need it for a few months or even a few years. Television has even managed to make a business out of it by creating competition shows for the best host or for the best accommodation.

What exactly is a room in a private home? In general, when the children leave the family cocoon, the room becomes an unoccupied space. Many decide to rent it out to private individuals, students or others, to make the most of this space, have company, meet new people and share experiences, earn money, etc. They rent out this room under certain conditions. Everything is done so that you can benefit from a good accommodation plan and icing on the cake: having a good time with your host!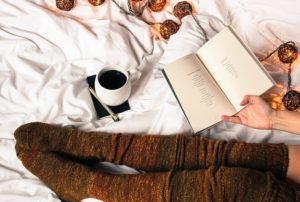 Here are the 10 reasons to rent a room in a private home:
1- The price. It's one of the most important advantages, so put it first! For 600€ per month, you can live in the 16th arrondissement of Paris, proof of this on our website. So you can live INSIDE Paris and use your money for other activities.
2- The quality/price ratio. This point joins the previous one: for an affordable price you have access to real nuggets that you could not afford in an individual rental! A small price for a real room in a real apartment located in a great area.
3- The rent is all-inclusive. In the rent, you have EVERYTHING. Charges, taxes, internet, access to the washing machine, sheets and towels… no surprises! Not a penny more to spend on your accommodation.
4- New people. Because you arrive at new people's homes, who can also make you meet new people and so on. So you can share experiences and enrich yourself.
5- Personalized advice. You will get to know your Hosts and they will also get to know you. Thus, they will be able to give you all the good tips, according to the reason for your stay in Paris, your personality, your desires, your needs…
6- Experience. You enter in total immersion in a new city, and new life, make it a unique experience!
7- Just like at home. The room in the house is naturally… in a house! Therefore, everything you need to live is at your disposal, and it is included in the rent (according to the modalities discussed with your host beforehand).
8- No imposed arrival or departure times. You agree with your hosts according to your requirements of the day, and that's all. A room in a private home is freedom!
9- The rental facility. We all know that paperwork is long and tedious. A room in a private home allows you to reduce the administrative aspects to a minimum. This argument will convince more than one!
10- For anyone, anywhere, anytime. A room in a private home is a type of accommodation that removes many barriers. Need accommodation for 3 months? You come from the other side of the world? Do you want to move in in the middle of November? No problem, we are waiting for you!
So, what's stopping you from trying it?