You may be wondering why so many landlords require tenants with a guarantor. Well, the answer is simple: without a guarantor, there is no guarantee to the landlord that his rent will always be paid. French law benefits tenants by protecting them from exclusion, so landlords stay on their guard. Therefore, having a guarantor makes the difference today. But what is a guarantor?

This is a person who undertakes to settle debts that cannot be settled by the person originally hired, such as your close circle of friends and family (your parents, uncle, sister) or an organization that will act as guarantor for you. This is the case with GarantMe. The difficulty: finding a guarantor who agrees to commit, and a French guarantor only. Any guarantor residing abroad will not be accepted.
Ainsi, une société comme Garant me, partenaire de Be my nest, lève les barrières, se porte garant pour vous peu importe votre profil et votre origine,  et cela vous permet d'accéder à toutes les offres de logement, sans restriction.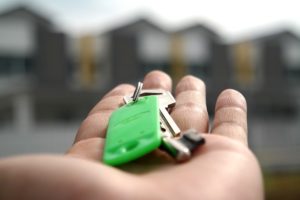 Don't worry, having a guarantor is not mandatory, but it is highly recommended!