Whether you leave for a weekend, a month or a year, you always wonder what you're going to put in your suitcase, and you're especially afraid of forgetting something important. We often want to bring everything with us and half of it is useless "because you never know". Here's a checklist of what you absolutely have to take with you to Paris!
The essentials:
Take warm and cold clothes. In Paris, you never know what the sky will be like the next day. Your wardrobe must respond to the variations in the weather and all the needs you may have. So take a T-shirt, sweater, pants, jeans and shorts, shoes… Choose clothes that you like and feel comfortable in.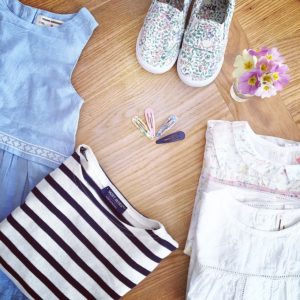 See that dress or outfit you never wear because you're waiting for the perfect opportunity to wear it? Don't hesitate any longer! Take it in your suitcase: in Paris, all occasions are good to get ready and go out.
Then think about your toiletry kit with everything you'll need (toothbrush, toothpaste, soap, comb, make-up, medicines, creams, etc). But don't overdo it, you will always be able to go and get supplies once you are there, and in Paris the shops are even open on Sundays!
If you are staying in individual accommodation, please bring your own hairdryer, sheets and towels. For a hotel room or a room in a private home, it is more likely that you will be provided with everything you need.
Take an empty bag with you so that you can buy without moderation and take everything home with you without any problem or to use it if you decide to go away for the weekend. This will avoid having to take your suitcase for only 2 days.
Because you never know what can happen: you will have to take a small first aid kit with the minimum required.
Optional (but still important):
A camera for those who want to keep as many memories as possible or bring them back to their loved ones.
Headphones
A book
A computer or tablet to relax you from all your efforts of the day in front of a good series of
An electrical plug adapter if you come from a country using different plugs.
Your own plaid so you don't miss your home too much…
And to make sure that everything fits in your suitcase, use the technique known as "wrapping". You'll see, you'll be able to put 3 x more things in without damaging anything!