Take 5 minutes to type in the search bar of your browser "rooms to rent Paris". How many results will you find? Approximately 229,000,000. If this number scares you as much as we do, you might be interested in this article. Here are our tips for finding real estate scams like a pro.
1/ Put yourself in good conditions!
Before you embark on a laborious search for a room on the Internet, it is important to keep in mind that an overly attractive ad is often a scam. You should therefore take the time to analyze each ad before answering it. No, the rent for a 3-room apartment in Paris will not be 600 euros per month, and no, a room with a private bathroom in the Marais will not cost less than 500 euros per month.
Find out about real estate prices in the area you are interested in, so that you can unmask prices that are too high or too low.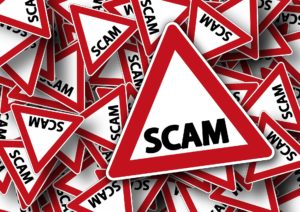 2/ Find the mistakes!
Also beware of room advertisements that look badly written, have blurred photos, and advertise diff
erent prices for the same accommodation. If you choose to use platforms that simply put you in touch with landlords, you expose yourself to a greater risk of scams. Why is this? Because the platform does not control the incoming ads itself!
3/ Contact professionals!
Don't be afraid of service charges: very often, they assure you of the quality of the housing offered, unlike platforms. And if you need support and a direct exchange with your contacts, don't hesitate to turn to companies that visit all the rooms!
4/ Don't rush!
Keep all this in mind, and proceed efficiently: search, dig, compare, and talk about your findings with your loved ones, their opinions could prove very valuable!
These tips should help you approach your search more serenely, but in any case, know that Be my nest will always be there for you!