You arrive in a new city, you don't know anyone or almost anyone, you don't really know what to expect, are you going to feel good or do you want to go home? We reassure you: we've all been there before, and we all came out of it alive… and happy! Paris, the most visited city in the world, the one in which everyone dreams of living and where everything seems so beautiful.

The Eiffel Tower, the Arc de Triomphe, the Louvre, the Galeries Lafayettes, and everything that makes Paris is Paris.
As a tourist: the dream. As a new inhabitant: the dream come true! We explain how to arrive serenely in Paris.
Start by finding the right accommodation for you. In the centre of Paris or in the suburbs – alone, in a shared flat or in a private home. This is the first thing you'll need to take care of, as it's where you'll pack your bags and spend all your nights.
Then plan your budget. Between your rent, your shopping, your outings, etc. you need to know how to organize yourself. And it's no secret: Paris is expensive and full of points of interest = more temptations (often paying). Don't be fooled, make yourself an envelope and save up to treat yourself in due time.
Pack your bags, don't forget anything! You can also go directly to the following article

Check-list to pack your suitcase: direction Paris!
Stroll a little on Facebook, there are several pages or groups for Parisians and new Parisians. Do not hesitate to make a small tour there to create your first links. There are also some to find good deals: visits, shopping, restaurants, bars, parties…
Go out with your new colleagues or neighbours, meet other people and make a new network, which will allow you to build your new life, share new activities to feel more integrated.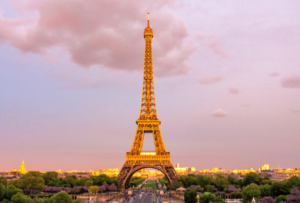 Go EVERYWHERE to visit. For that, we will not make you a list because it would be too long. Find out on the internet or from your friends and family what there is to do in each district of Paris (and the surrounding area) and according to your own interests. Whatever you like to do in life, you will find what you need!

Be prepared to spend more time on public transport, cycling or walking than by car. In Paris, it is best to travel by metro, train, tram and bus. The Navigo card allows you to use all public transportation in zones 1 to 5. We strongly advise against using a car because traffic is rarely fluid and you will waste too much time looking for a seat. On the other hand, it is recommended if you choose to move a little farther from the center to live in the suburbs. (which is just as cool! Why is living in the suburbs cool?)
There, you're ready to move to Paris. You have everything in mind, but don't think that after a few months Paris will no longer have any secrets for you, because it is a city full of surprises!